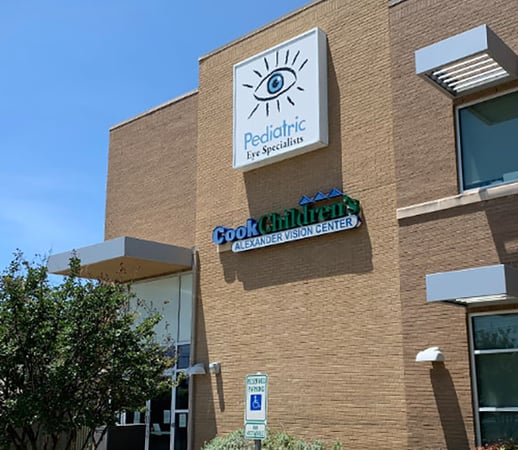 Cook Children's Alexander Vision Center
Day of the Week
Hours
Mon

9:00 AM

-

5:00 PM

Tue

9:00 AM

-

5:00 PM

Wed

9:00 AM

-

5:00 PM

Thu

9:00 AM

-

5:00 PM

Fri

9:00 AM

-

5:00 PM

Sat
Closed
Sun
Closed
*By appointment
Day of the Week
Hours
Mon

9:00 AM

-

5:00 PM

Tue

9:00 AM

-

5:00 PM

Wed

9:00 AM

-

5:00 PM

Thu

9:00 AM

-

5:00 PM

Fri

9:00 AM

-

5:00 PM

Sat
Closed
Sun
Closed
*By appointment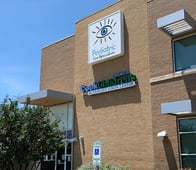 Find pediatric vision experts in
Fort Worth.
The Alexander Vision Center eye clinic provides routine eye examinations and prescription eye glasses to children in North Central Texas who may need vision care. These services are for children whose families meet the 150% federal poverty level and are not covered by Medicaid or private insurance for eye care services. These routine ophthalmological examinations and prescription eye glasses are provided at no cost to the families.
Pediatric vision services
Pupillary test
Eye muscle movement test
Conver/uncover test
Visual acuity test
Slit lamp exam
Dilated pupillary exam
*Education, support and events for families are also available. Call (682) 885-4499 for details.
"Each care provider took the time to explain things not only to us, but especially our child, which I was delighted to see."
- Patient family
Location and driving directions
Appointments and referral information
Referrals to the Alexander Vision Center should come from school nurses, doctor offices or public health agencies. Families are required to complete an application for screening and treatment. Specific income guidelines apply. Please see the 2020 Federal Register chart below for more information. Must fall below 150% of the federal poverty level.
Children who are covered for vision care services through Medicaid or private insurance are not seen in the Cook Children's Alexander Vision Center. Families on Medicaid should call the telephone number on the child's Medicaid card to learn more about vision care coverage and to receive a list of available optometrists or ophthalmologists.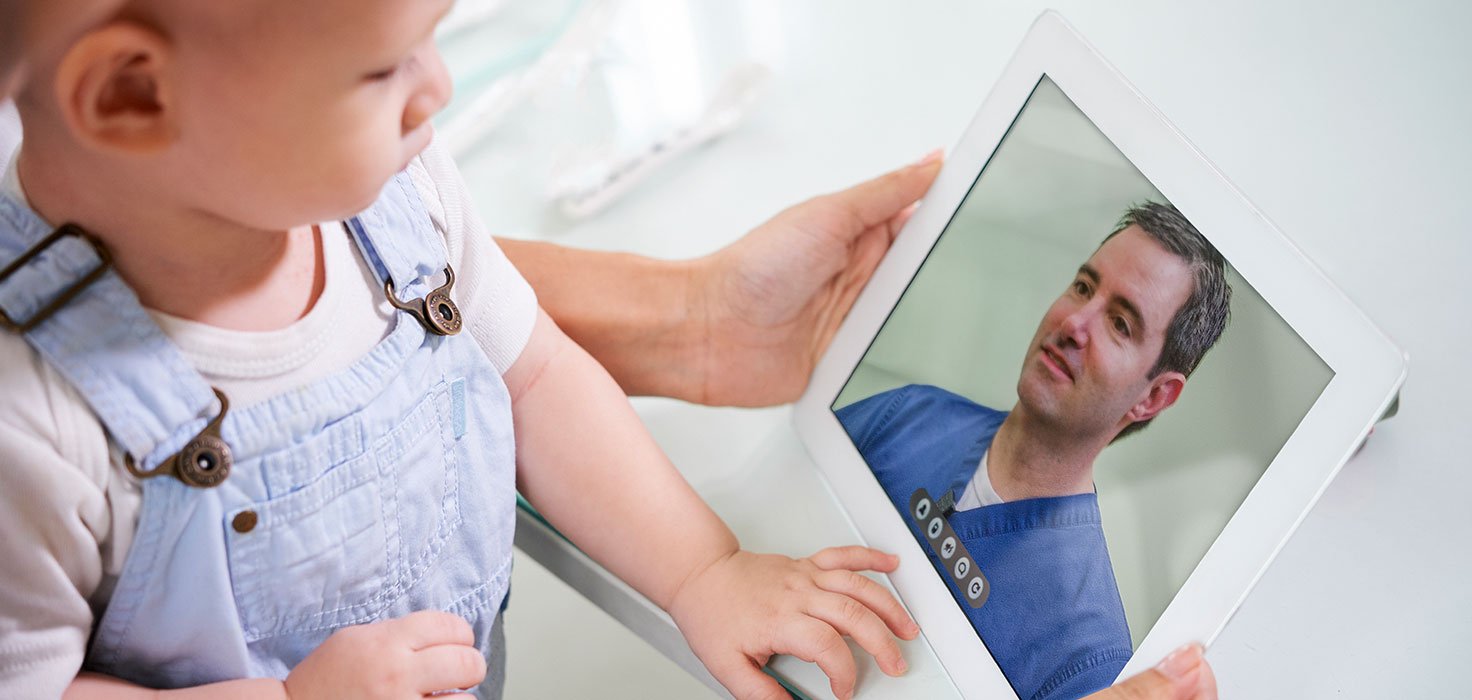 Bringing expert medical care directly to you.
Cook Children's Virtual Health services can bring outpatient specialty care closer to home, connect you to your pediatrician after hours, help a new mom with lactation concerns or questions, and even make it possible for your child to see a pediatrician during a visit to the school nurse.