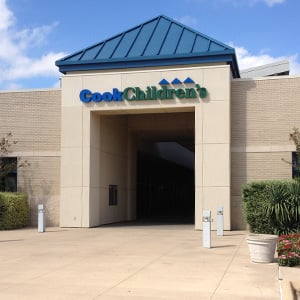 Cook Children's Orthopedics
Day of the Week
Hours
Mon

8:00 AM

-

5:00 PM

Tue

8:00 AM

-

5:00 PM

Wed

8:00 AM

-

5:00 PM

Thu

8:00 AM

-

5:00 PM

Fri

8:00 AM

-

5:00 PM

Sat
Closed
Sun
Closed
Day of the Week
Hours
Mon

8:00 AM

-

5:00 PM

Tue

8:00 AM

-

5:00 PM

Wed

8:00 AM

-

5:00 PM

Thu

8:00 AM

-

5:00 PM

Fri

8:00 AM

-

5:00 PM

Sat
Closed
Sun
Closed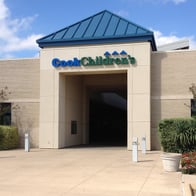 Find pediatric orthopedics experts in
Fort Worth.
Cook Children's Orthopedics provides comprehensive treatment for children and adolescents with sports injuries, traumatic injuries, congenital and developmental problems of the extremities and spine. When it comes to your child's health, we're with you every mile and every milestone. The vast technology and expertise available in our innovative clinic, combined with the depth of knowledge and skill of our specialists, allows Cook Children's to offer your child a superior level of care.
Pediatric orthopedics services
Arthritis
Bone infection (osteomyelitis)
Cerebral palsy
Fractures (simple or complex)
Hand and upper extremity
Orthotics/Prosthetics
Scoliosis
Spina bifida
Sprains/Strains/Tears
Trauma (crush injuries, amputations)
*Education, support and events for families are also available. Call for details.
"The care was first class from check-in until discharge. The nurses and providers were kind, professional and empathetic. We were never left waiting around with questions about was going to happen next. Great communication with us and each other."
- Patient family
Location and driving directions
Appointments and referral information
When you need to refer/admit a patient, or seek a consultation with Cook Children's, our specialists are here for you. Please call 6828856335.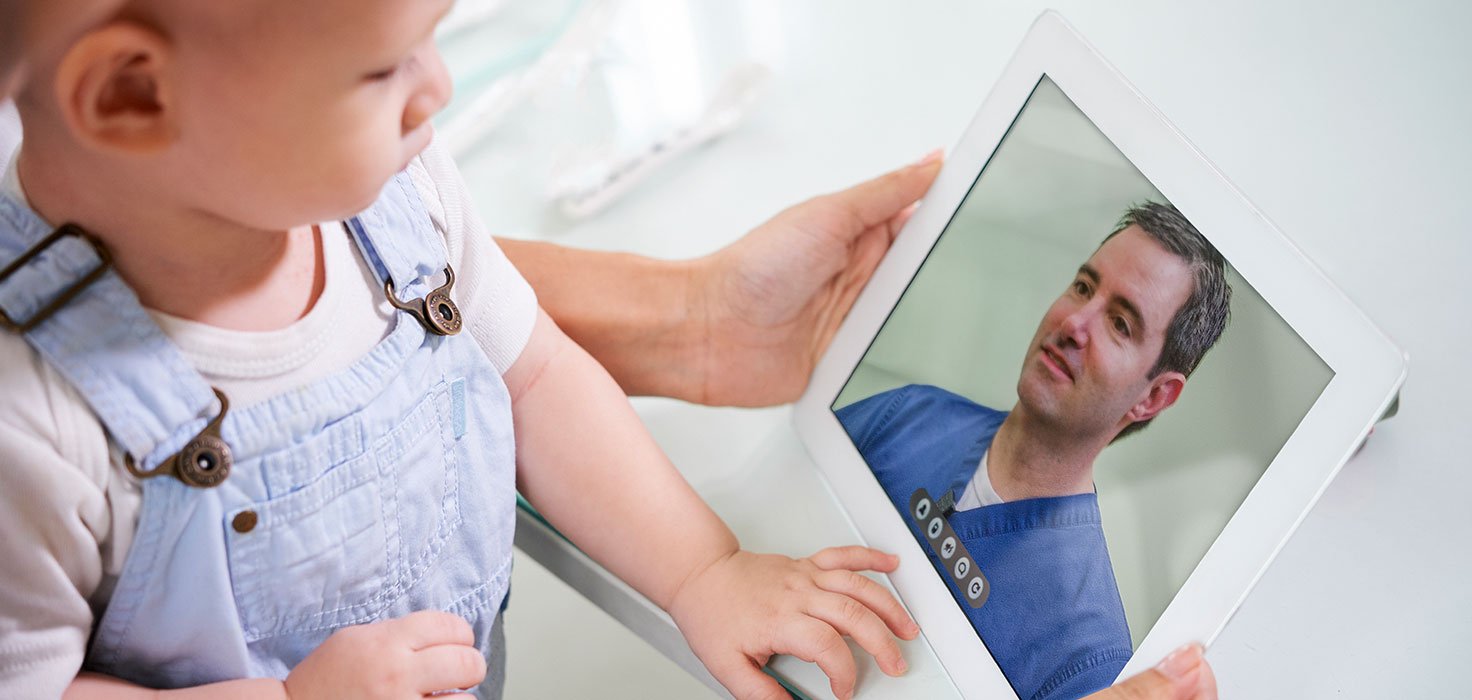 Bringing expert medical care directly to you.
Cook Children's Virtual Health services can bring outpatient specialty care closer to home, connect you to your pediatrician after hours, help a new mom with lactation concerns or questions, and even make it possible for your child to see a pediatrician during a visit to the school nurse.