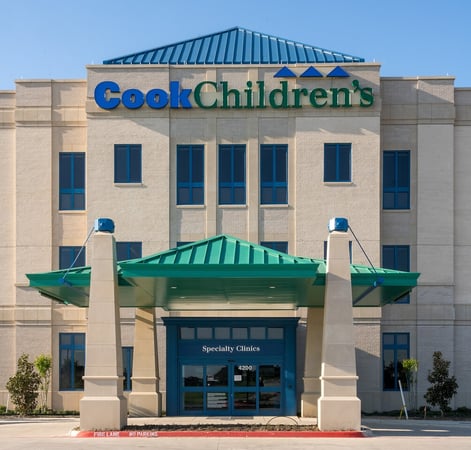 Cook Children's Gastroenterology
Day of the Week
Hours
Mon

8:00 AM

-

5:00 PM

Tue

8:00 AM

-

5:00 PM

Wed

8:00 AM

-

5:00 PM

Thu

8:00 AM

-

5:00 PM

Fri

8:00 AM

-

5:00 PM

Sat
Closed
Sun
Closed
*By appointment. Please call to schedule.
Day of the Week
Hours
Mon

8:00 AM

-

5:00 PM

Tue

8:00 AM

-

5:00 PM

Wed

8:00 AM

-

5:00 PM

Thu

8:00 AM

-

5:00 PM

Fri

8:00 AM

-

5:00 PM

Sat
Closed
Sun
Closed
*By appointment. Please call to schedule.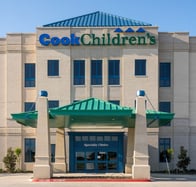 Find pediatric gastroenterology experts in
Prosper.
Cook Children's Gastroenterology team provides care, diagnosis, treatment and education for children and adolescents with diseases and disorders of the digestive system. When it comes to your child's health, we're with you every mile and every milestone. The vast technology and expertise available in our clinic, combined with the depth of knowledge and skill of our specialists, allows Cook Children's to offer your child a superior level of care and comfort.
Pediatric gastroenterology services
Abdominal pain
Constipation/Encopresis (fecal accidents)
Dysphagia/Problems with swallowing
Nausea/vomiting
Dyspepsia (indigestion)/ GERD (gastroesophageal reflux disease)
Diarrhea (blood in stool)
Inflammatory bowel disease
Celiac disease (intestinal malabsorption)
Weight loss/ Failure to thrive
Breath testing (lactose intolerance, fructose intolerance, h pylori)
"Dr. Anthony Anani is amazing! He is professional, but also maintains a wonderful bedside manner. He answered all of my questions in layman's terms. The way he interacts with my son lets me know that he truly has a heart for helping children. The staff in the GI clinic are very polite and efficient. I actually enjoy going to appointments in this office." — Patient family
Location and driving directions
Appointments and referral information
When you need to refer/admit a patient, or seek a consultation with Cook Children's, our specialists are here for you. Please call 6823034200 or fax your referrals to 682-303-0719.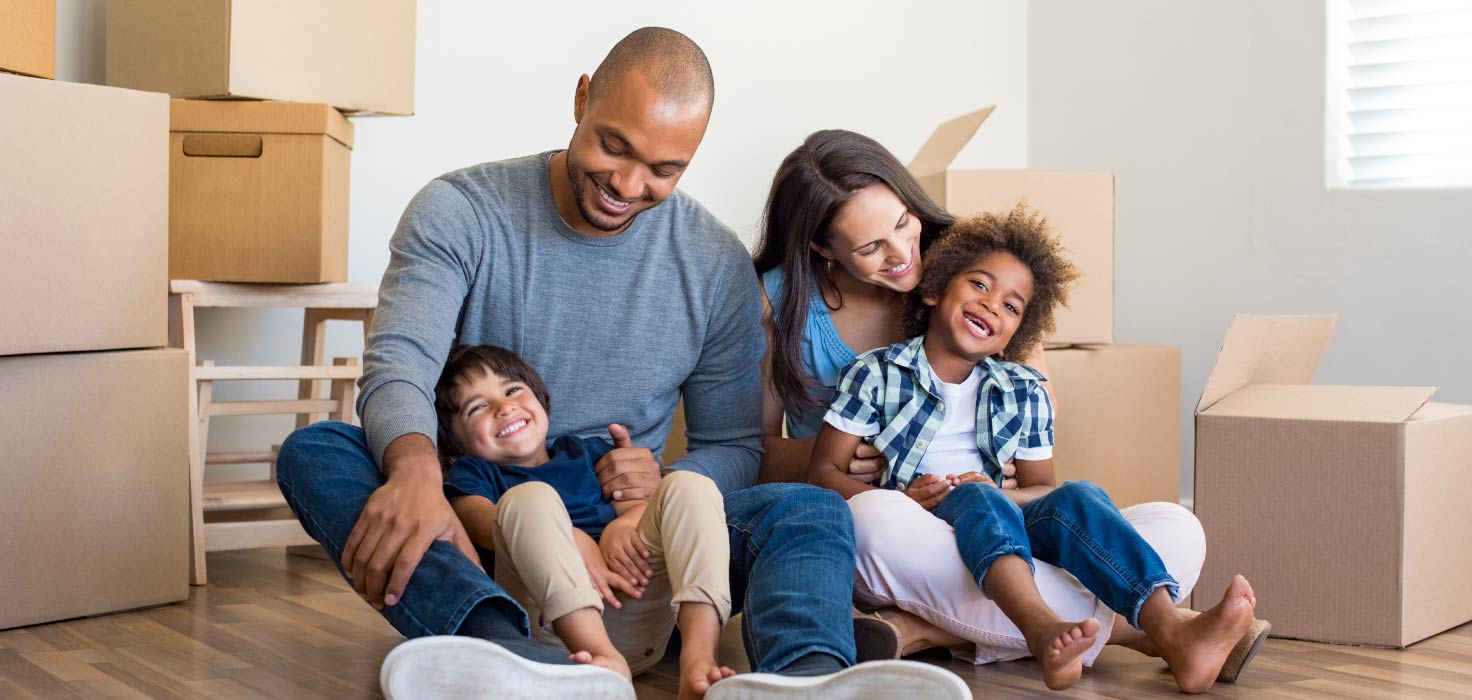 Hello neighbor!
Whether you're new to the area, or new to us, we welcome the opportunity to get to know you. When it comes to pediatric specialty, urgent or primary care, we're here for you. Visit our welcome page to learn more!